More Winter Projects - 2006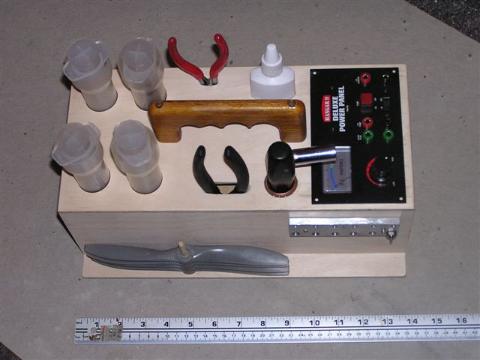 Ken Hargreaves has designed and built a brand new flight box for the 2006 season. It looks like the hot set-up to me. Notice how Ken even found a good use for his stunt handle.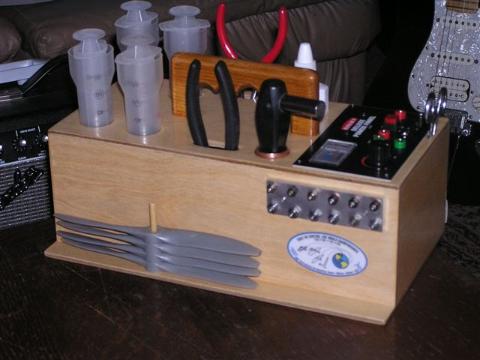 The box is made from 3/16" 7-ply. The overall size is 13-3/4"x6"x4-7/8" tall. The battery is a 4.5 mah 12 volt which is 2.5 amps less then the full size one, but half the weight. Total weight of Ken's pit box is 8lbs 4 ounces. This photo is after Ken applied several clear coats.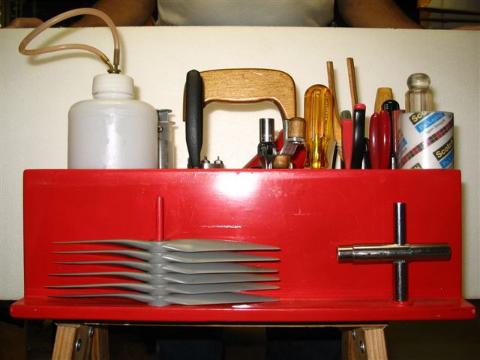 Ken sent a photo of the pit box that was the inspiration  for his creation above - This one belongs to Mister Louis Lopez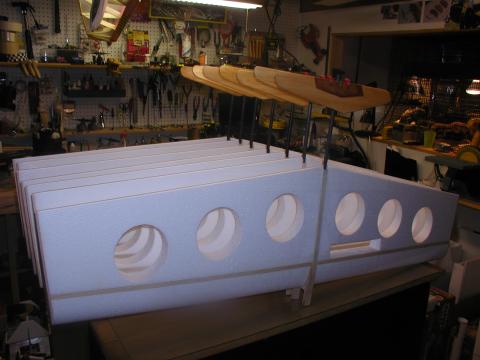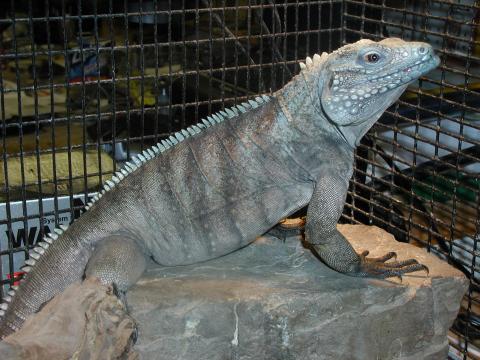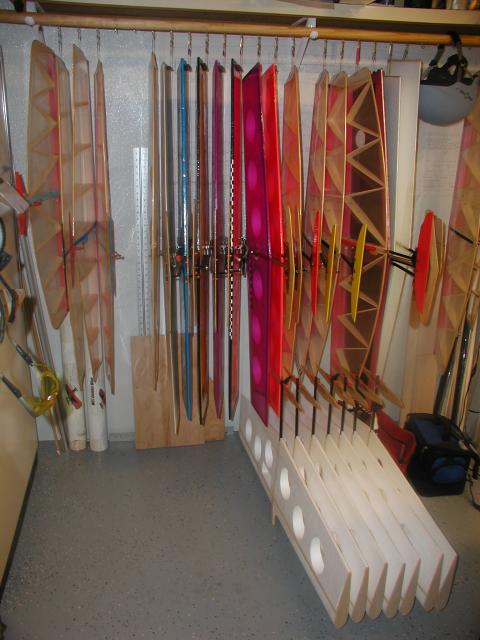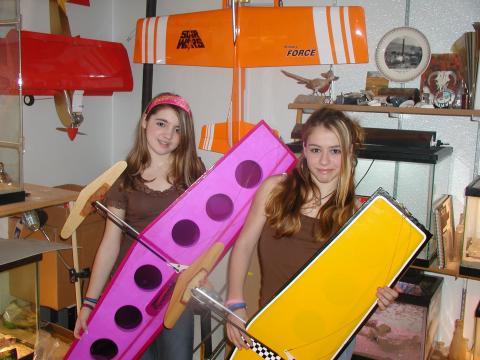 Jeff Vader has a fleet of GX foamies almost ready to go.

Here's some more machines in the Vader Hanger.

This guy keeps a close and steady eye ( very steady ) on all Jeff's equipment - so before you borrow a screwdriver make darn sure you have permission.

Oh Boy ! - Team Double Trouble alive and well and ready for action in 2006.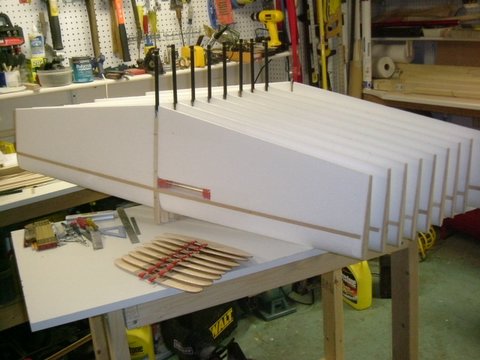 Brian Stas has his fleet of Coyotes ready for covering

Shaylene shows off her Dad's Litehawk that was a donation from Brian Stas. This rebuild was yet another winter project checked off Jeff's list.