Wingbuster Fall Shootout

For F2D Combat

RON COLOMBO, MARK RUDNER

AND BRIAN STAS

TAKE THE TROPHY SPOTS

OCTOBER 24, 2004 - MIDDLEBORO, MA –  The temperatures were cool, the sky was cloud covered and the wind brisk, their was a definite feel to the air that suggested  winter was close. The Wingbuster club field was, as always, in great shape. Seven pilots were on hand and ready for some F2D Combat.

Ron Colombo, from Livonia, Michigan was in attendance for this one. After one round of action, it was clear, to all of us, that he and his fellow USA World Team member, Mark Rudner, were the class of the field. The rest of us would fight it out for the third and final trophy spot. As expected Ron and Mark slugged it out at the end, in two tremendous matches that were worth the price of admission. Both matches went virtually the full four minutes with multiple cuts scored by both pilots. When the dust settled Ron was first, Mark second and Brian Stas third. This was the fifth New England F2D meet of the season, and, has been the case with every successive meet, the New England pilots, who are all new to the event, are making good progress. Not every match was pretty, however, each featured several minutes of good clean action. The 2005 New England F2D season should be a good one !

Thank You to Paul Kubek, Rick Clark and everyone else who shared in the judging. Thank You to Rick Clark who cd'ed this contest and did a lot of good work , that helped to make it happen. Thank You to the Wingbuster Model Airplane Club for the use of their great facility. Thank You to Ron Colombo for making a very long trip to participate in this one. Ron, we enjoyed having you fly with us.

Wingbuster Fall Shootout

7 contestants ( 5 from MA  )( 1 from NH )

( 1 from MI )

F2D Combat

triple elimination

Ron Colombo-Livonia, MI



7-0
Mark Rudner-Cambridge, MA


5-3
Brian Stas-Kingston, MA


      3-3
Matt Stas-Kingston, MA



2-3
Neil Simpson-E.Brookfield, MA

    1-3
Ken Hargreaves-Worcester, MA

   0-3
Jeff Vader-Franklin, NH



  0-3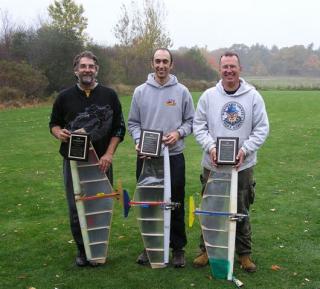 The top three were Ron Colombo (1st),

Mark Rudner (2nd) and Brian Stas (3rd).

All the photos this page courtesy

of Ken Hargreaves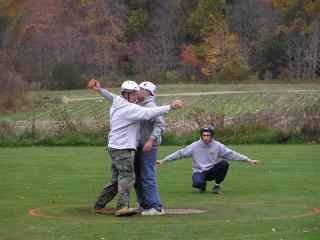 Brian Stas and Ken Hargreaves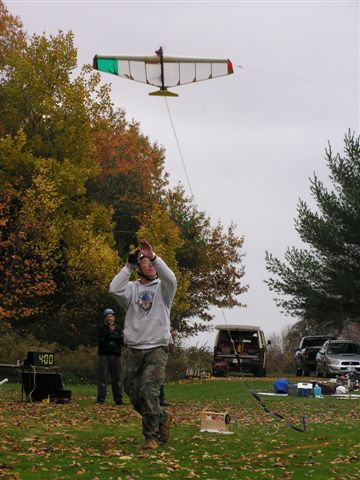 Brian Stas gets Matt in the air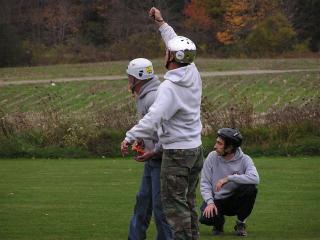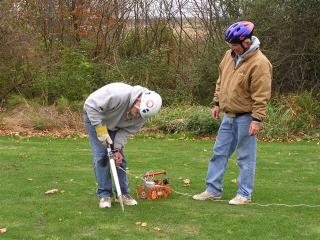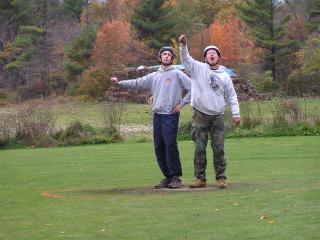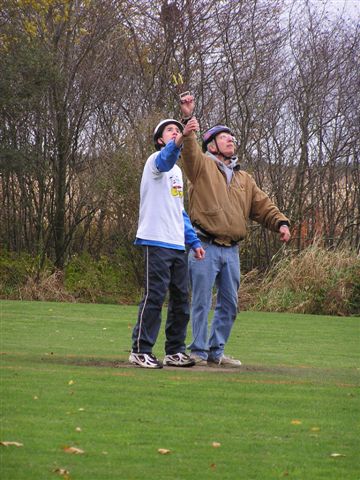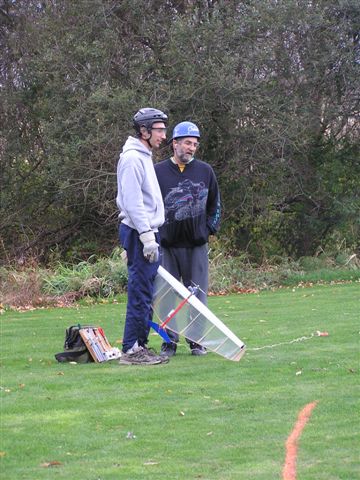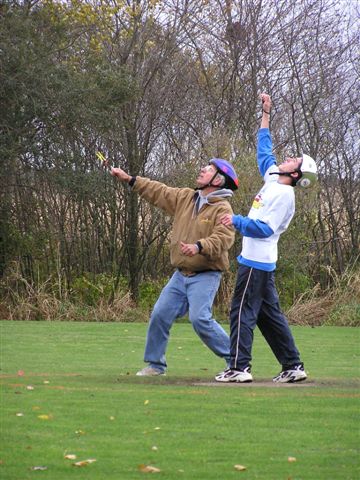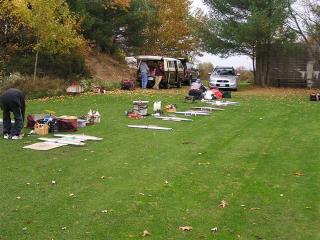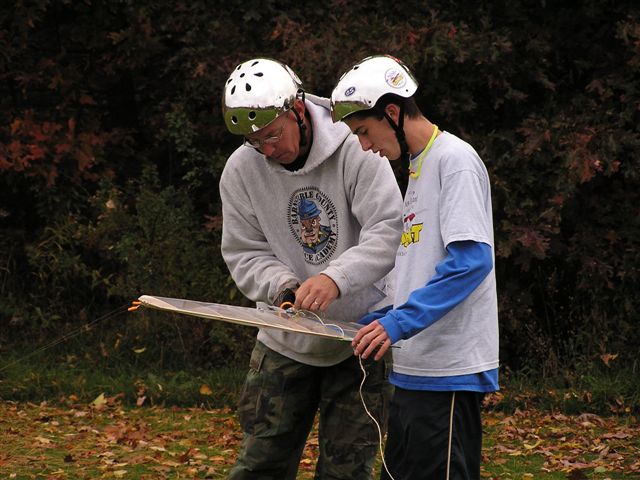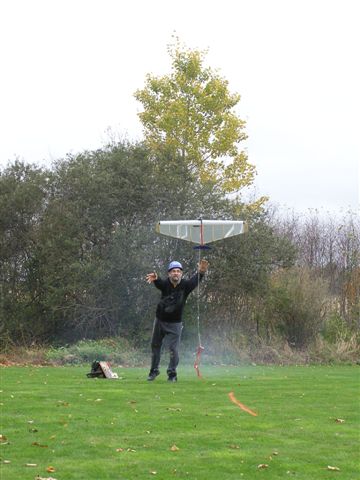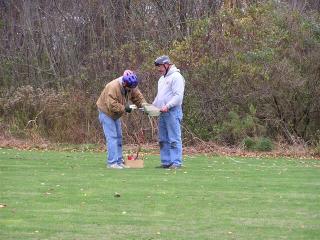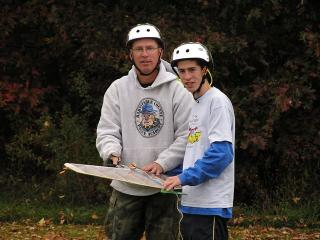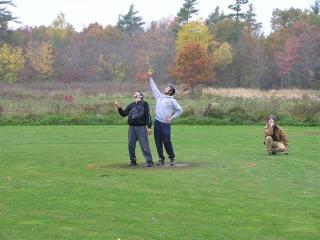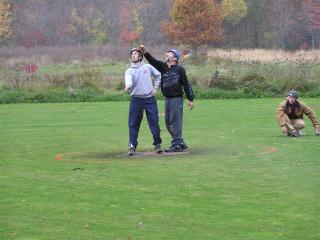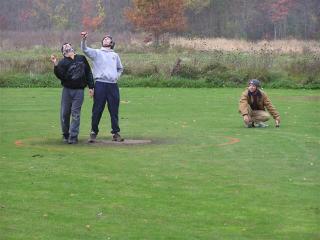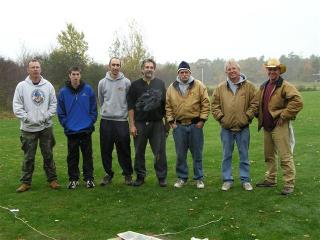 Ken Hargreaves and

Brian Stas

Mark Rudner and Brian Stas

Neil Simpson and Matt Stas

Ken Hargreaves and Neil Simpson

Mark Rudner and Ron Colombo

Ron launches Mark's machine

Neil Simpson and Rick Clark

Ron Colombo and Mark Rudner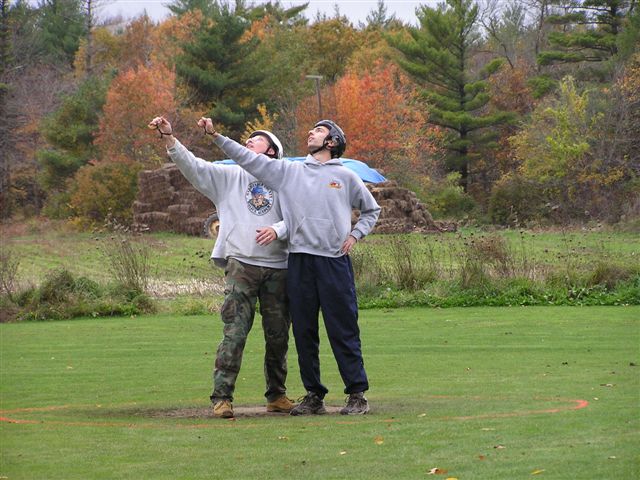 Brian Stas and Mark Rudner