Salmon River Shootout

BRIAN STAS, CHRIS SARNOWSKI

AND GLENN SIMPSON ARE TOP THREE

AUGUST 14, 2011 – EAST HAMPTON, CT –  It was a dark, rain soaked day at the Salmon River State Forest. Five intrepid, not to be deterred by the weather, combaters took to the field for the annual running of the Salmon River Shootout.

Chris Sarnowski took the early lead with a two cut round one win. A round two mid-air hurt Chris' cumulative total and Glenn Simpson took advantage  posting his second good score, this one a one cut win over Jeff Vader. This gave Glenn the lead at the halfway point. In round three he would face off against Brian Stas, who had posted a good round two win, moving into contention in the process. Brian earned a two cut win to take over the contest lead at the three quarter pole. Both Chris and Glenn were within striking distance.

.

There were two significant matches in the final round. In the semi final, Glenn flew Neil Simpson to a low scoring draw. In the final Brian and Chris flew to a one cut apiece draw which allowed Brian to hold his lead and earn the contest win. Chris finished second and Glenn ended up third.

Salmon River Shootout

Formula GX Combat

5 contestants (4 from MA) (1 from NH)

10 matches-3 mid-airs

(E) Brian Stas-Kingston, MA



      2055pts
(A) Chris Sarnowski-Bedford, MA



1845pts
(E) Glenn Simpson-Worcester, MA


    1730pts
(E) Jeff Vader-Franklin, NH




  1110pts
(E) Neil Simpson-East Brookfield, MA


  810pts
The photos below document the action at the "Rain Soaked" Salmon River Shootout,

captured through the camera lens of Jeff Vader.

"Thanks Jeff"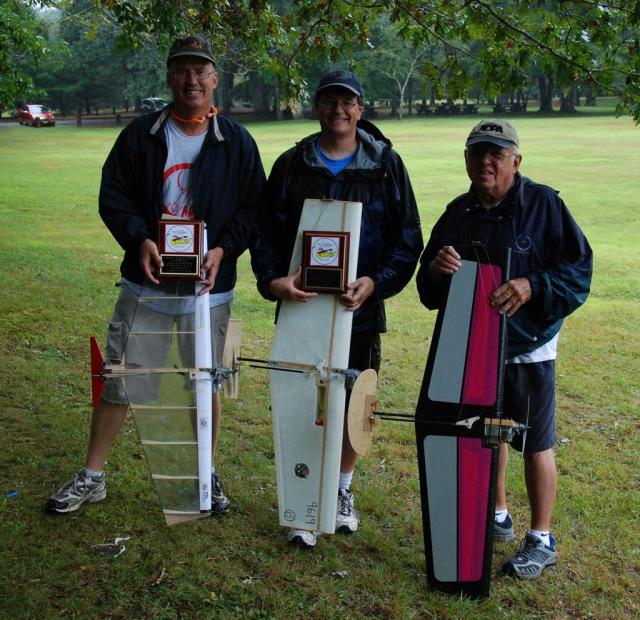 The top three finishers were Brian Stas (1st), Chris Sarnowski (2nd) and Glenn Simpson (3rd)