Fall Finale

NEIL SIMPSON IS SHOOTOUT WINNER

JOE FUSTOLO IS RUNNER-UP

OCTOBER 12, 2014- HALIFAX, MA - This year's Fall Finale attracted only four pilots. This prompted a contest day switch from our traditional Formula GX rules to our Shootout rules which are inspired by a rule structure, from the Pacific Northwest, which is the brainchild of Gene Pape. The rules are so simple that the pitmen can judge the event. This is necessary because if you only have four guys two are flying, two are pitting and there is no one left over to judge the event. The event was flown in triple elimination format. There is a link on this page where you view the rules should you be interested. The weather was seasonably warm and sunny with a very light breeze.

Following three rounds of action Neil Simpson had two wins and one loss while the rest of the field had one win and two losses. In round four Neil got a two cut win over Paul Kubek handing Paul his final loss. In the same round Joe Fustolo got past Brian Stas when Brian couldn't get airborne before the one minute allotted starting time had expired. This set up the finals with Joe having to beat Neil twice. In the first of these matches Joe, who was ahead by a cut, got the win when Neil's machine stopped running, the result of an exploded bladder. In the next match Joe got an early cut followed by some very good action and then a cut by Neil, followed in the same pass, with the removal of Joe's elevator by Neil's propeller. This gave Neil an ugly match win and also the Shootout win in the process.

Thank You to the Wingbusters Model Airplane Club for allowing us, yet again, to use their fine facility.

Fall Finale

Speed Limit Combat

4 Contestants (all from MA)

10 matches 

Neil Simpson-E.Brookfield, MA


4-2
Joe Fustolo-Stoughton, MA


    3-3
Brian Stas-Kingston, MA



1-3
Paul Kubek-Brockton, MA


      1-3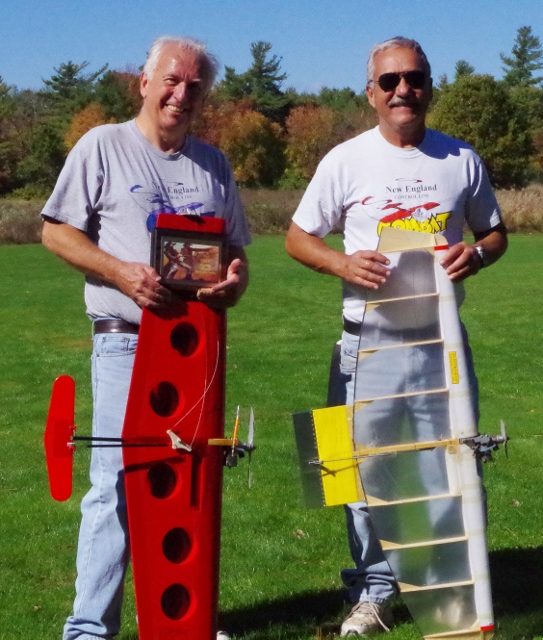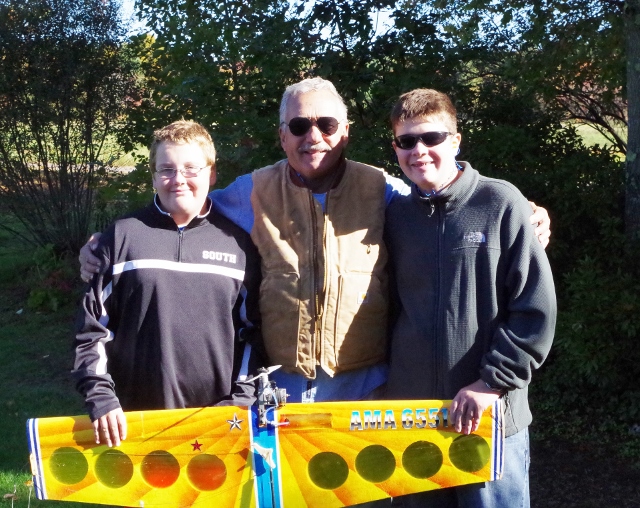 Neil Simpson and Joe Fustolo finished one and two in the "Shootout"

photos coutesy of Paul Kubek and Brian Stas