Fall Finale

CONRAD WONDOLOWSKI, NEIL SIMPSON, BRIAN STAS

& KEN HARGREAVES TAKE TOP FOUR SPOTS

BRIAN SEYMOUR WINS SPORTSMAN

OCTOBER 16, 2005 – WORCESTER, MA -Eight contestants were on hand for this, the seventeenth annual running of the Fall Finale Combat Tournament at Boynton Park in Worcester, Massachusetts. This contest was the fourteenth and final stop on this year's New England Formula GX circuit, the end of the 2005 regular season. The weather was cool and windy with temperatures toping out in the fifties. The winds were well over 20 miles per hour with gusts hitting fifty miles per hour with regularity. The wind would be an extra opponent in every match.

Round one got off to a low scoring start. Conrad Wondolowski and Brian Seymour had the high scores with 520 points apiece. Round two started with a match up between Conrad and Brian that Conrad won on airtime. Meanwhile, Brian Stas and Glenn Simpson used good wins over Neil Simpson and Dick Sherman, respectively, to move into contention. Round three started with Conrad earning a two cut to one win over Brian Stas. In the next match Neil Simpson got a one cut win over Glenn Simpson to move into the hunt. Round three also saw Ken Hargreaves start to recover from a bad start with a two cuts to one win over Dick Sherman. Going into the final round it was Conrad with 1765 points followed by Neil, Brian Stas, Ken and Will Rogers all with scores in the 1400 point range. Early in round four Will flew Glenn Simpson to a one cut apiece draw to become the clubhouse leader, finishing with 1835 points. Next, Brian Stas and Ken Hargreaves flew each other to a one cut apiece draw both moving ahead of Will in the process. In the final Conrad and Neil Simpson squared off. There was good action early with Conrad getting everything but the string followed by Neil doing the same thing about a minute later. This caused this match to also end in a one cut apiece draw. When the dust had settled  Conrad had finished with 2275 points, Neil had 1940 points for second, Brian 1935 points for third and Ken secured fourth with 1845 points. Brian Seymour was the sportsman division winner.

Thanks go out to Lloyd Seymour and Kirk Hargreaves who judged many of the matches. Also special thanks to Cheryl Seymour who baked an apple pie for every single contestant. Thank you, Cheryl, from all of us.

Fall Finale Combat Tournament

Formula GX Combat

8 contestants (7 from MA) (1 from CT)

16 matches (1 mid-air)

(A) Conrad Wondolowski-Paxton,MA

  2275pts
(E) Neil Simpson-East Brookfield, MA

1940pts
(A) Brian Stas-Kingston, MA


     1935pts
(A) Ken Hargreaves-Worcester, MA

   1845pts
(E) Will Rogers-E.Hartford, CT


   1835pts
(E) Glenn Simpson-Worcester, MA            1730pts

(E) Dick Sherman-Andover, MA


1310pts
(S) Brian Seymour-Leominster, MA

   1030pts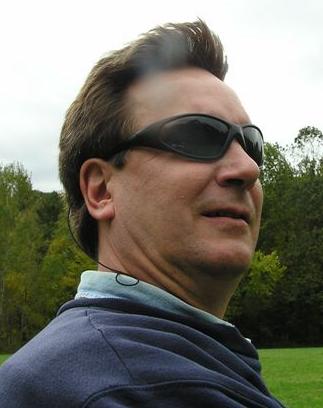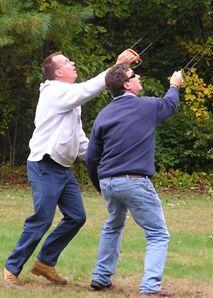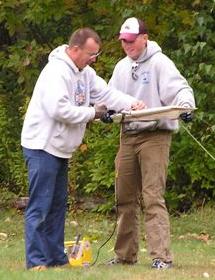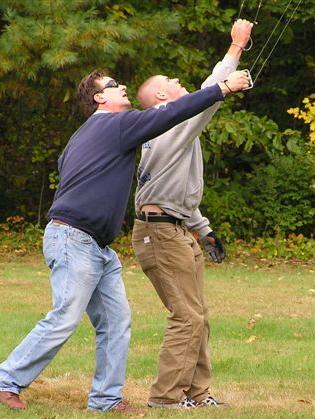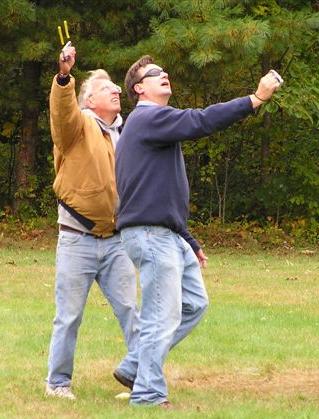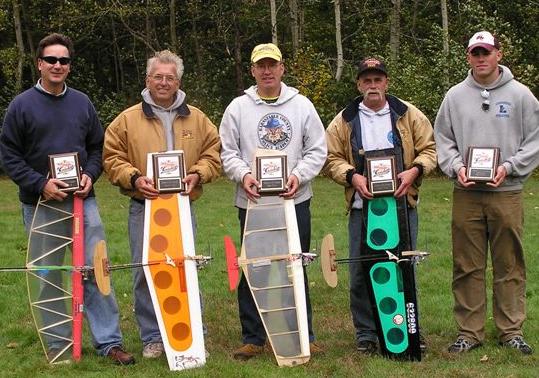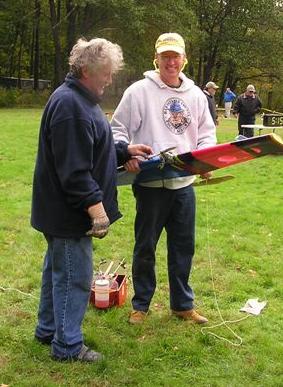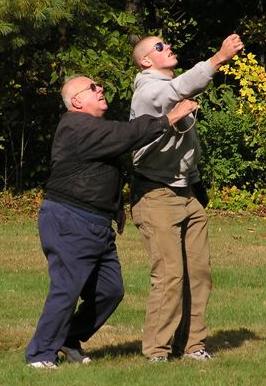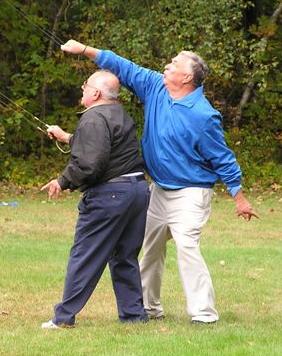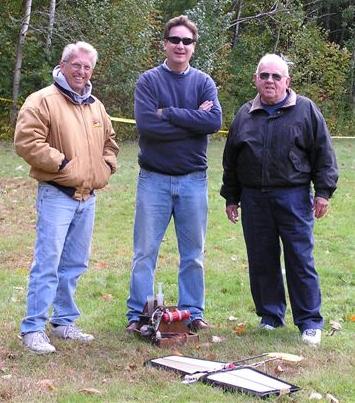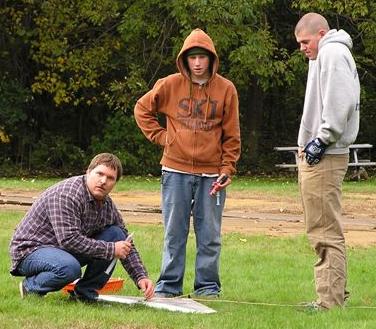 Conrad Wodolowski, flying in his first contest, in several seasons, showed everyone the way.

photos courtesy of Ken Hargreaves

Conrad battles Brian Seymour

The trophy winners were Conrad Wondolowski(1st), Neil Simpson (2nd),

Brian Stas (3rd), Ken Hargreaves (4th) and Brian Seymour (1st sportsman)

Dick Sherman and Brian Stas

Glenn Simpson and Brian Seymour

Brain Stas and Conrad Wondolowski

Neil Simpson, Conrad Wondolowski and

Glenn Simpson

Brain Stas and Brian Seymour

Glenn Simpson and Will Rogers

Neil Simpson and Conrad Wondolowski