Eastern Mass Invitational

JOE FUSTOLO, BRIAN STAS

AND NEIL SIMPSON

TAKE THE TROPHY SPOTS

MAY 18, 2014 - HALIFAX, MA – This was stop number two on the 2014 Formula GX circuit. The weather was in a word, beautiful. The Wingbuster club field was manicured and very green. Five Formula GX pilots were on hand and ready for a good day of combat.

On this day the competition was strong and very even. The first four matches all ended in one cut apiece draws. In the last match of round two Joe Fustolo took the contest lead getting past Paul Kubek two cuts to one. This left Joe with 1235 points at the halfway point followed by Brian Stas, Neil Simpson and Chris Sarnowski all with 1020 points. Paul was very much in the hunt, as well, with 910 points. In round three Joe and Brian flew to a one cut apiece draw while Neil was earning a one cut win over Paul. In the next match Chris and Paul suffered a fly-away hurting both their cumulative scores. The final two matches would determine the contest winner. In the first match Brian got a 620 point win over Chris. In the final, Neil was about a 100 cumulative points behind Joe and needed a clean victory to take home the contest win. When the dust settled the match ended in a one cut apiece draw which gave Joe the contest win and dropped Neil into a second place tie with Brian. When the fly-off between Brian and Neil ended in a one cut apiece draw they elected to settle second place via a coin-flip.

Thank you to the Wingbusters for allowing us to use their fine facility.

Eastern Mass Invitational

Formula GX Combat (5 contestants) (all from MA)

May 18, 2014

no mid-airs/one fly-away

(E) Joe Fustolo - Stoughton, MA

     2255pts
(E) Brian Stas - Kingston, MA


  2150pts won coin flip
(E) Neil Simpson - E. Brookfield, MA

2150pts lost coin flip
(A) Chris Sarnowski - Bedford, MA

  1620pts
(A) Paul Kubek - Brockton, MA


1410pts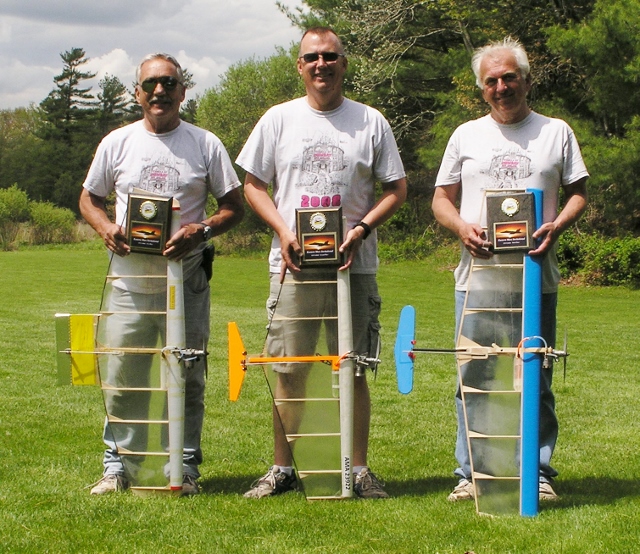 The trophy winners were Joe Fustolo (1st), Brian Stas (2nd) and Neil Simpson (3rd)