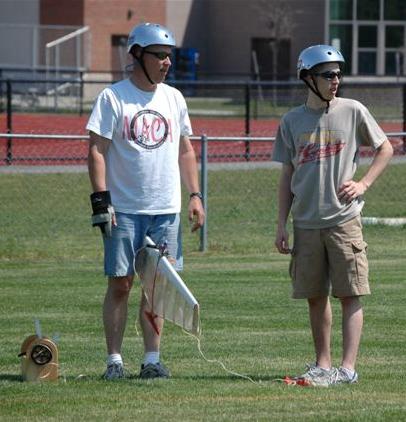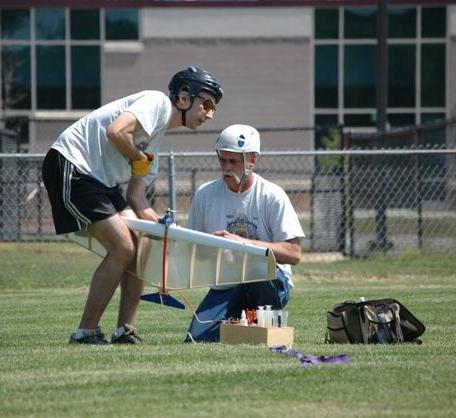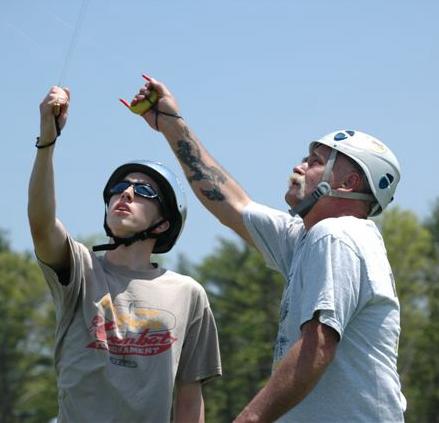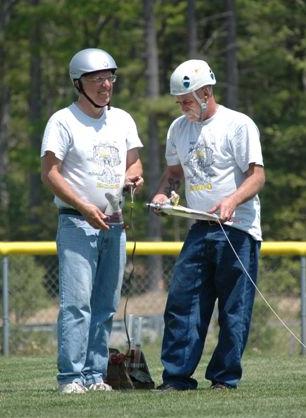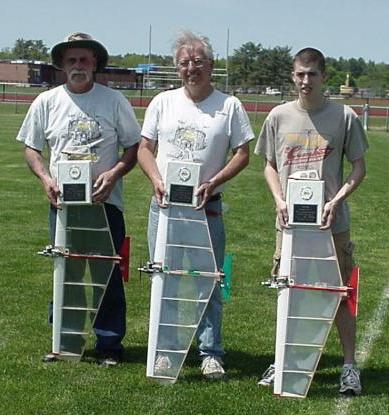 District I Championships

F2D Combat

KEN HARGREAVES, NEIL SIMPSON

AND MATT STAS

TAKE THE TROPHY SPOTS

MAY 28, 2006 – KINGSTON, MA – This was the location and date, the time and place for the annual District I Championships for F2D Combat. There were seven pilots on hand for the third annual running of this event.

Round I and II were somewhat uneventful with only Ken Hargreaves and Matt Stas remaining undefeated at the end of two rounds. Round three started with a good match between Neil Simpson and Brian Stas followed by a war between Ken Hargreaves and Mark Rudner. In the next round Neil got past Mark, when with the score tied one cut apiece and the lines unmercifully wrapped, Neil got a second cut. Neil then got past Matt Stas when his airplane malfunctioned due to damage sustained in a previous match . This set the stage for a final match, a battle royal, between Ken and Neil, with Ken taking home the contest win, Neil was second with Matt and Mark tied for third. Matt and Mark settled the tie via a coin flip.

Thank You to Kirk Hargreaves, who traveled to this event to help with judging. Kirk, please know it's appreciated. Thank You to Brian Stas who secured the site, hosted the event and to his wife, Carol, who invited us all to her home for great food and conversation following the contest.

District I Championships-F2D Combat

7 contestants

1. Ken Hargreaves, Worcester, MA


    4 wins/ 1 loss
2. Neil Simpson E Brookfield, MA


   3 wins / 2 losses

3. Matt Stas, Kingston, MA



   2 wins / 2 losses

4. Mark Rudner, Cambridge, MA


   2 wins / 2 losses

5. Brian Stas, Kingston, MA



   1 win / 2 losses

6. Rick Clark, Hingham, MA



   0 wins/ 2 losses

7. Jeff Vader, Franklin, NH



   0 wins/ 2 losses

The trophy winners were Ken Hargreaves (1st),

Neil Simpson (2nd) and Matt Stas (3rd).

Matt Stas and Ken Hargreaves

Neil Simpson and

Ken Hargreaves

Mark Rudner and Ken Hargreaves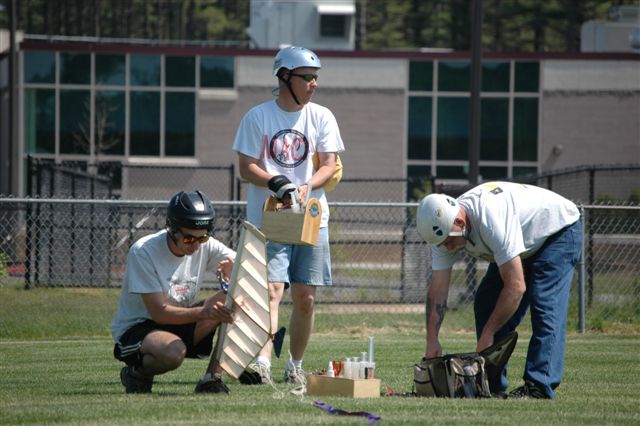 Mark Rudner, Brian Stas and Ken Hargreaves

photos courtesy of Jeff Vader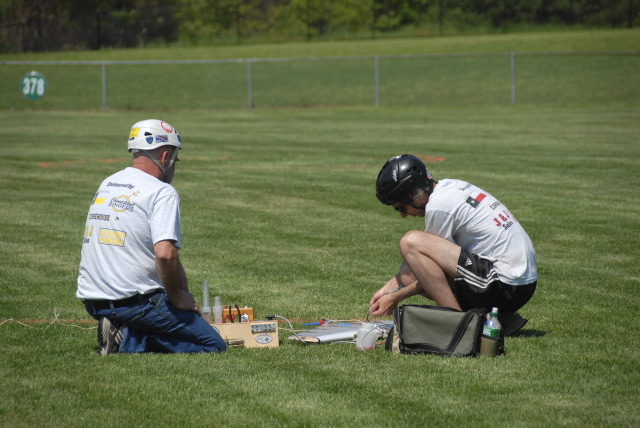 The photos below were sent to me by Greg Wornell

Ken Hargreaves and Mark Rudner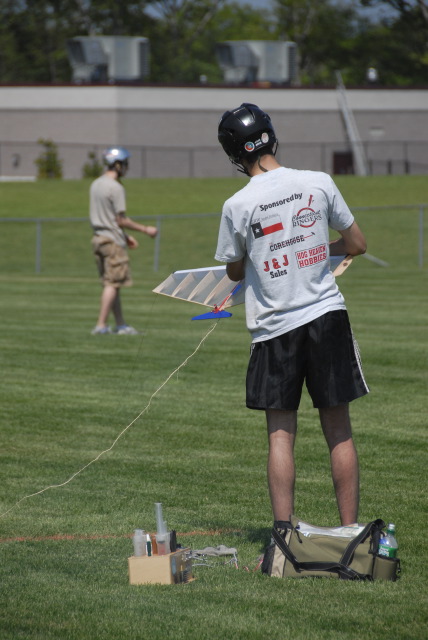 Mark Rudner tweaks the needle prior to launch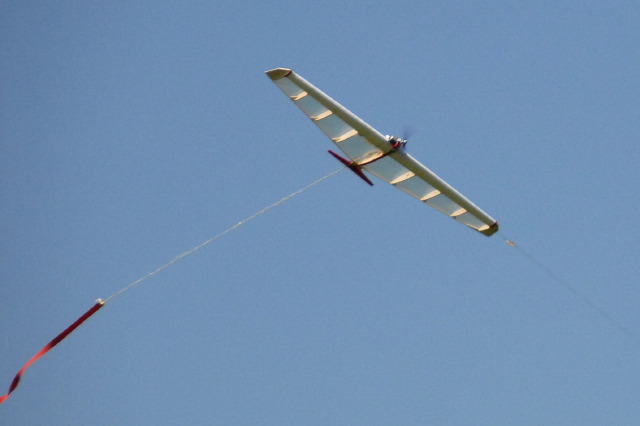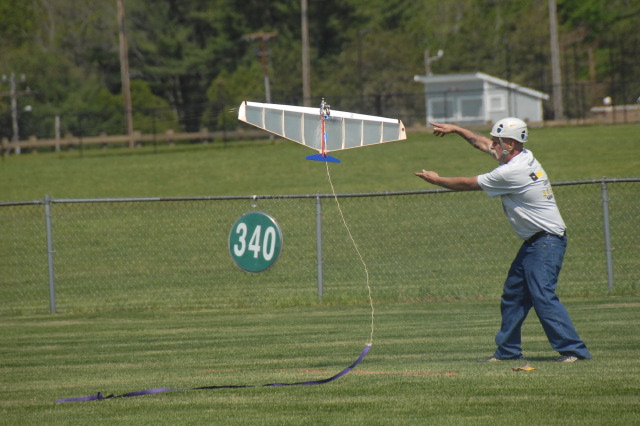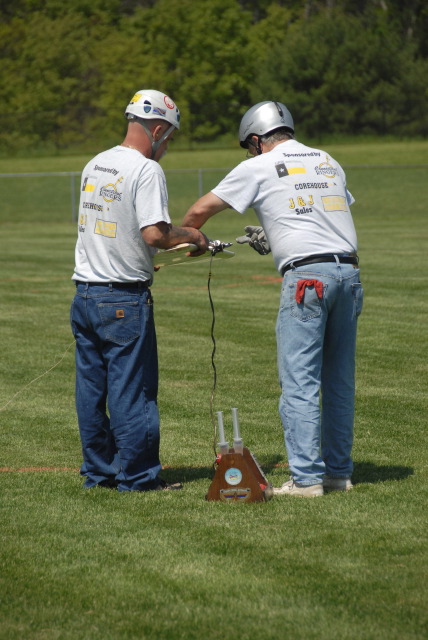 Ken Hargreaves and Neil Simpson